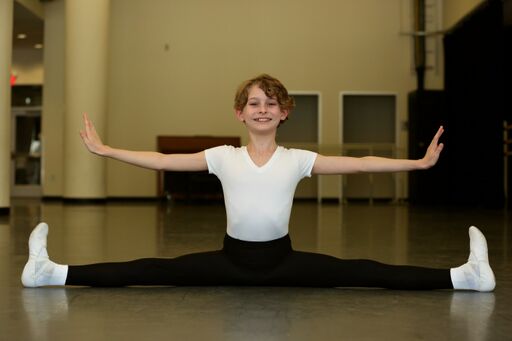 artÉmotion Intermediate Summer Intensive
Wolstein Center, Cleveland State University Cleveland, Ohio
June 22nd thru July 3rd 2020
Photo by Joshua Whitehead
ages 8-11
(Audition required)

Our Intermediate Summer Intensive is a half day ballet focused program for students just beginning to explore their technique. Classes will include Ballet Technique, Pre-pointe, Men's Class, Contemporary, Jazz, Character, Acting and seminars including Etiquette for the Studio/Stage, Dance History and Art with Alli. Students will have the opportunity to dance in a performance the last day of the program.
*Please note, your student will only be permitted to participate in the performance if they commit to the entire program. No exceptions.

$525
Total due by APRIL 17TH 2020
$125 Deposit will be due at registration. NO REFUNDS.
send inquires to info@artemotion-summerintensive.com
There will be an end of intensive performance on Friday, July 3rd 2020. Families will be invited to attend. Parents will not be permitted to observe any classes or rehearsals at the program, with the exception of the final day, Friday, June 28th.
no food or housing options are offered to our Intermediate students.